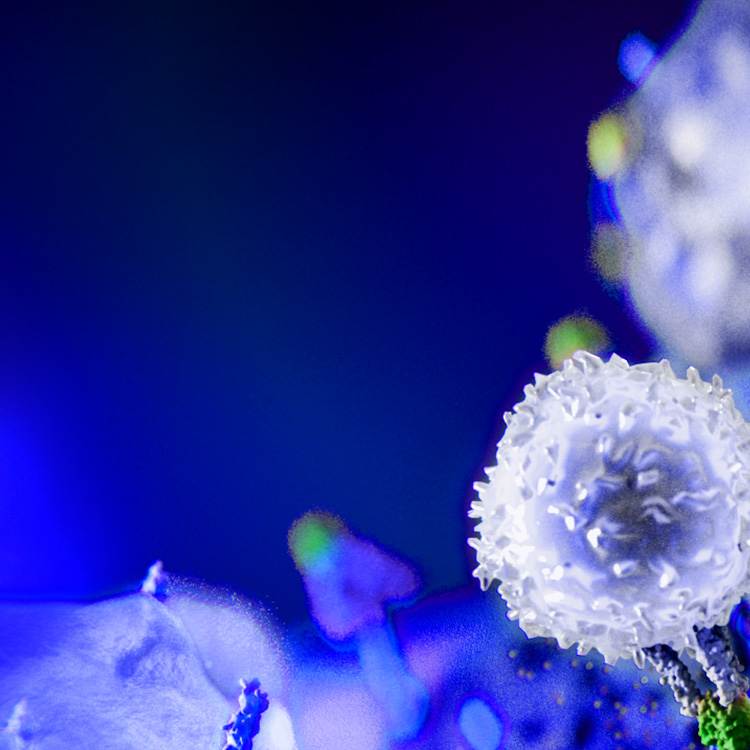 Multifunctional
immuno-recruitment
protein (MIRP)
Multifunctional
immuno-recruit
ment protein
(MIRP)
Versatile immuno-therapeutic platform
with varying capabilities
Versatile immuno-therapeutic platform
with varying capabilities
MIRPs are designed to overcome the ability of cancers to evade recognition and elimination by the immune system. MIRPs trigger a multilayered immune response; inhibiting key evasion markers on cancer cells, effectively exposing them for innate immune recognition and attack, followed by a targeted activation of anticancer adaptive immunity, leading to selective elimination of cancer cells.
MIRPs ARE BUILT IN 2 CONFIGURATIONS THAT UTILIZE DIFFERENT TARGET-DEPENDENT STRATEGIES
TO ACHIEVE SAFE AND EFFECTIVE CLINICAL OUTCOMES
DSP
(Dual Signaling Protein)
DSPs utilize trimeric ligand ends that bind overexpressed checkpoints driven by affinity and high avidity to selectively target cancer cells. The immune recruitment arm activates T-cells through conditional trimeric binding to both tumor and immune targets, limiting cytotoxicity to the tumor
DSP-Fc
(Dual Signaling Protein with Fc domain)
DSP-Fcs bind two or more checkpoint ligands that present proximally only on cancer cells, creating a synergistic effect of both removing cancer camouflage and increasing anti-tumor sensitivity, while the Fc domain binds immune cells within the tumor microenvironment, enabling a selective tumoricidal response
Pipeline
Harnessing the power of MIRPs, we are actively advancing a pipeline of drug candidates that cover multiple checkpoints and cancer types and have the potential to treat a wide range of solid and hematological malignancies.

KAHR is exploring the effects of its pipeline drugs as individual agents as well as in combination with current (immuno) therapies through collaborations with some of the world's leading pharma companies and medical centers.
Targets
MIRP Type / MOA
Discovery
Preclinical
Clinical
DSP
Activating both, innate and adaptive immunity
Phase I/II Solid Tumors study ongoing (Part 1)
Phase I/II Solid Tumors (NSCLC) (Part 2); expected initiation H1 22; Roche collaboration
Phase I AML/MDS; expected initiation Q4 21
DSP-Fc (IgG1)
Dual checkpoint inhibition
DSP-Fc
Enhancing tumor targeting through dual checkpoint binding & immune stimulation
DSP
Checkpoint inhibition coupled with immune co-stimulation
Get in Touch
KAHR
Dam HaMacbim St 28, POB 9 Modi'in Makabim-Re'ut 7178594, Israel T. +972.73.7969196 info@kahr-medical.com